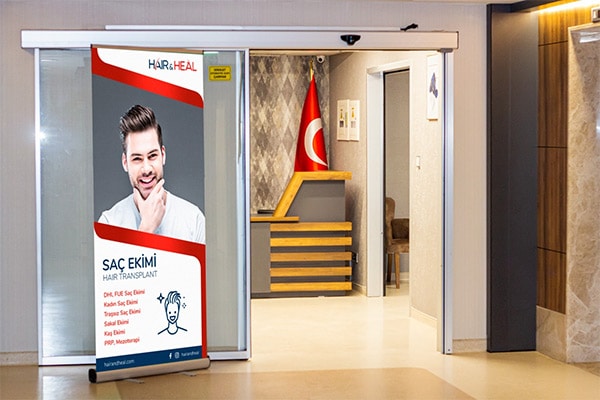 As Hair and Heal, we provide successful services in hair transplant and other hair treatments in our head office, which accepts patients at international standards with its state-of-the-art technology and expert personnel. We are proud of reaching out to countless countries around the world with our diagnosis and treatment services.
In this way, we provide authentic, reliable and exclusive health services to our patients from various countries all around the world. We sent off many satisfied people to their country with our understanding of healthy and quality service. We plan treatment processes, hotel reservations and transfer arrangements free of charge with the help of our experienced team of specialist doctors and professional staff.
Our mission is to provide our each and every client with a high quality and satisfying health services with ournewest modern techniques. For this reason, we approach all our patients from a multidisciplinary perspective. As Hair and Heal, with our more than 10 years of experience, we successfully implement FUE Hair Transplantation, DHI Hair Transplantation, Beard and Mustache Transplantation, Women's Hair Transplantation, PRP and Mesotherapy, Eyebrow Transplantation and Unshaven Fue Hair Transplantation to our clients coming from Turkey and abroad. We get extremely successful results from all the procedures performed in our hair transplant center.
Before and after the implementation, we always put the comfort and wishes of the patients as our first priority. As Hair and Heal hair transplantation center, we act with the purpose of offering affordable prices to everyone with our high-standard health care service. You can always contact or pay us a visit to get the hair you want, to get detailed information about painless hair transplantation or to have a free hair analysis.
We are happy to help our clients with the latest technological innovations in the field of hair transplantation and our expert medical staff and experienced team who understand that health is more valuable than anything else.
With love and respect
About US